Sheffield Copier Repairs
Just because you are in charge of your company's photocopiers does not mean you are an expert when it comes to fixing them. So if people turn to you when something goes wrong with your machine, contact us at Teffont Photocopier Repairs. Sheffield businesses of all sizes can take advantage of a number of customer focused company policies, which make us stand out from our competitors. Sheffield photocopier repair experts are the best people to call to fix the problem and we can do so in front of your eyes, while you wait.
Optional 4 Hour Sheffield Copier Repair Service
We guarantee to be with anyone who needs our service within 8 hours of the call being made. However, if you cannot wait 8 hours for a visit, you could always take advantage of our super fast 4 hour response service. You will have a trained Sheffield photocopier repair team on your door step within 4 hours, meaning that big print job you are expected to perform can and will go ahead without any hitches.
Sheffield Photocopier Maintenance Service 24/7
At Teffont we do much more than just perform emergency repairs to photocopiers. From toner refills to annual checkups, your photocopier will receive the best maintenance service in Sheffield. You will benefit from a complete Sheffield photocopier maintenance service that will be with you year after year. Our maintenance contracts cover you for multiple call outs, meaning no matter how many times you request our service, you will always be covered.
We like to build lasting relationships with our customers so when something does go wrong, we can adapt and react to your problem in a way that we know you will appreciate. This is why we are considered to be the best photocopier repair company - not just in Sheffield but throughout the whole of Yorkshire!

To experience these benefits plus much more, contact Teffont today by using our contact form or Freephone number.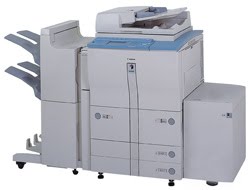 Photocopier Engineers in Sheffield